Ceiling mounted art hanging systems consist of a hanging rail, wires and hooks. Although ceiling setups generally support less weight than wall attached systems, they can provide a cleaner aesthetic, particularly sought-after when working with exposed brickwork or decorative plastering.
Our Top Rail design has a maximum load capacity of 20 kg/m achieved via self-tapping screw and pug fixings. The ceiling mounted system fixes well to concrete, timber and metal surfaces. It's also suitable for plasterboard ceilings, providing it's first mounted to a batten or bar for extra weight capacity. Once installed, you have complete flexibility to hang and rearrange art from your ceiling however you please.
To choose the right rail for your application you must take into account the maximum weight the rail must be able to support, and the various interiors in which a rail will be used. If you need help choosing a rail please visit our "How To Choose" page or book a free consultation.
Picture hanging system surface mounted to ceiling tile grids, window mullions, cabinetry and feature ceiling recesses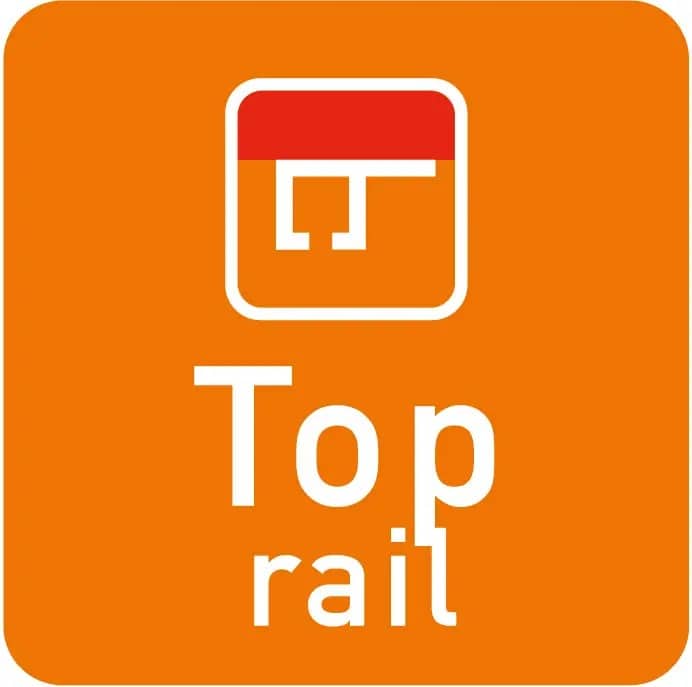 20 kg/m
More Information
Discreet Display
Ceiling mounted rail hangers are easy to hide in ceiling recesses, positioned under window frames, or fix to any existing ceiling tile system. The ceiling hanging system can also be mounted to the top of partitions, creating a discreet display. When pre-fixed to aluminium angles and bar, it can be convincingly hidden into plasterboard and timberwork.
With all sorts of wall picture hangers, hooks and wires available, you have complete freedom to choose your optimal art hanging setup. Use nylon (Perlon) to create as much transparency as desired, making the hanging wires practically invisible against the wall, or opt for steel wire to give your interior a more modern industrial feel.
Ultimate Choice
With both nylon or steel wires available, and a range of hanging hooks for various weights, you have full confidence in the security of any art hanging from the ceiling. Lockable hooks slide vertically on wires, which themselves slide horizontally on the ceiling art hanging system, which means you can reposition paintings and photos spontaneously without special tools.
Wires and hooks click seamlessly into the ceiling hanging art system, anywhere you like, which makes hanging pictures and photo frames extremely easy and user-friendly. There's no risk of damage to walls or artwork once the system has been installed.
Picture Perfect Ceiling Hanging
Hanging ceiling art has never been easier! Our Easy 2 Step Order Process allows you to select the wires, hangers and hooks best for your space. Our ceiling mounted picture rails are available in three finishes – White, Anodised Aluminium and Matt Black – as well as various lengths.
In order to choose an appropriate picture hanging system for your application, you must consider the maximum weight supported, as well as any other requirements of the interior space. View our options below or visit our "How to Choose" page for help selecting the best system for your needs.